Business Broker Express™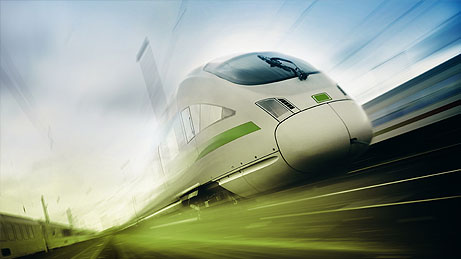 Business Broker Express is an easy to use service designed to help buyers and sellers reach a closed deal in record time. At BBE, we have uncovered the secrets of getting a deal done quickly. Our goal is to complete a business for sale transaction within 120 days. We accomplish this by spending a great deal of time initially, personally working with every business owner/seller that we agree to represent. The most important aspect of our service is to present the seller's business to a perspective buyer in the most informative and accurate way. Our process starts with one of our senior analysts conducting in-depth interviews with the seller to gain accurate, first-hand information about the business, its operational history and performance. Secondly, we compare and contrast it with our database of several thousand listed businesses to help potential buyers to better understand the business that is being offered for sale. This enables us to present the business' strengths, weaknesses, opportunities and potential competitive threats with more perspective. We then go the extra mile and provide answers to the top twenty questions an interested buyer will ask about this specific business. It is our famous Q&A that is the rocket fuel that propels each and every deal. We package all of this valuable information along with an easy to access profile of the business that includes visual aids, such as photos and/or videos as well as an in-depth description of the business. At Business Broker Express, transactions happen faster because we help buyers save time, effort and money by quickly and easily providing access to accurate, detailed information and perspective about the seller and his or her business.
On The Buy Side
If you are seriously interested in purchasing a business and access the package of valuable business information and perspective about one of our listings, Business Broker Express requires each buyer to register and electronically sign a Confidentiality/ Non-Disclosure Agreement. It is the first step in the buying process and it is a top priority for our team. Once you have registered, we help buyers obtain valuable insight about their targeted business by making available all the information that has been supplied by the seller to Business Broker Express. After reviewing the detailed package of information, we strongly suggest, buyers meet directly with the seller . We will spend the time and effort to make sure these meetings are held promptly and efficiently and to ensure that our process will enable qualified buyers to form a buy side decision and make an offer in record time.
Founders
Business Broker Express was created by successful industry executives and digital media entrepreneurs with combined talent and experience that includes over 1,400 businesses for sale transactions. We are totally focused on selling profitable operating businesses in an expedited and accelerated manner. Unfortunately, we must limit our specialized service to twenty-five businesses at any time. This selectivity enables us to have a singular focus on each and every business for sale and ensures that our clients will receive great customer service and attention.
Express Sales
Definition of an express sale: An Express sale is a time sensitive sale where the seller sets at a suggested price and terms for a maximum of 120 days. Business Broker Express clearly posts the time available to buy each business. Buyers are encouraged to present their best offer in a timely fashion in an effort avoid losing the deal opportunity when 120 day period expires or an offer is made and accepted. Presenting an offer and having that offer accepted blocks all other interested buyers. If an offer is accepted, the 120 day clock is halted pending completion of due diligence, and the final sale and purchase decision by seller and buyer.
At Business Broker Express, our primary goal is to sell your business within (120) One Hundred and twenty day period. To achieve this goal, we make every effort to reduce the time it takes a buyer to reach an informed decision to buy a particular business. Based on our founder's experience of over 1,400 successful business sale transactions, Business Broker Express is very knowledgeable about the essential questions a buyer must ask about a particular business. BBE shares this valuable experience with each registered buyer by providing both the questions and the answers and information on each of our listed businesses. The information about each business comes from the business owner and this invaluable insight, presented in a clear an easy to access manner, enables our buyers to reach a decision quickly and efficiently. Our service and website showcase our express sale listings in such a way as to make it easy for buyers to find the right business at the right price. Information can be accessed by type of business, the location, the cash flow, revenue and why the seller is selling and much more.
Business Broker Express encourages buyers to present their best offer in a timely manner because the clock is ticking and there is usually tremendous competition between the buyers.. It is easy for a buyer to present an offer; it is just a click away. If your offer is accepted, the buyer will have plenty of time to assemble his buy-side advisors and complete all required due diligence. We do not charge buyers to register nor to receive the valuable package of information and perspective on any of our listed businesses. We are paid only on success. The buyer's cost for using Business Broker Express service is a buyer premium, which varies between 4%-10% of the purchase price and is added on top of the accepted purchase price, paid by the buyer.